Yoodley is reader-supported. When you buy through links on our site, we may earn an affiliate commission.
If you are here, you probably noticed the KLMS agent in the device admin, and now you have questions about it. Don't worry, this article explains everything related to the KLMS agent, and we have also explained how you can remove it if it's something you don't need. 
Is KLMS Agent a Spyware?
No, KLMS Agent is a part of Samsung Knox, it is not spyware, but those who don't need Samsung Knox, consider these apps as Bloatware because they run in the background and use CPU/RAM. 
KLMS Agent Meaning?
The KLMS agent or com.samsung.klmsagent is a part of Samsung's proprietary security framework Knox. Knox is designed for organizations to keep their business devices like phones, tablets, and wearables secure. According to Samsung, Knox devices are built from a hardware chip to isolate, encrypt, and secure data like passwords, credit card transactions, confidential files, e.t.c.
Does KLMS Agent (Knox) Use System Resources?
The Knox app consumes system resources since it a system app that needs to run in the background to work properly. Most people who don't need this security app want to completely remove it as soon as they find out that it consumes system resources in the background. Some people have also complained about battery draining issues caused by Knox. 
Keep in mind Knox is not the only system app that uses CPU in the background; Samsung devices come with multiple in-built apps that act like Bloatware. 
Can You Remove KLMS Agent?
Yes, but as mentioned before, the KLMS agent is a part of Samsung's security framework Knox. If you disable/uninstall the KLMS agent, some features of Knox may stop working. 
How to Uninstall KLMS Agent (Knox)? [Without Root Access]
Step 1: Open the "Knox" app and tap on "Settings."
Step 2: Go to the" 'Knox Settings" tab.
Step 3: Select "Uninstall Knox."
Step 4: You will be asked to back up Knox data, select "Backup Now," and then OK.
How to Uninstall KLMS Agent (Knox) [With Root Access]
Step 1: Download and install 'Titanium Backup.'
Step 2: Launch the app.
Step 3: Search for 'Knox,' and you'll get the list of all related apps.
Step 4: Select and remove the apps mentioned below.
KNOX

KNOX Store

KLMS Agent

Knox Notification Manager

com.sec.knox.eventsmanager

com.sec.enterprise.knox.attestation
When uninstallation is done, reboot your phone.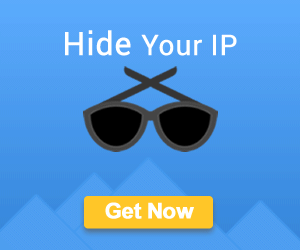 How to Root Your Device?
If you are having a problem with removing KLMS Agent (Knox) without root access, you can root your device to get privileged control and easily uninstall the app. You can root your device with an Android app, but some new generation devices can't be rooted without a computer. You can first try rooting your device without a computer; if it does not work, you will have to connect your device to a Windows computer and use an app like Kingroot PC. 
Root without a PC
Download 

and install the KingoRoot app on your Android device.

Tap on the OneClickRoot button.

Wait for the process to complete. (If it fails, the app will show you a link to download Kingroot PC).
Root with a PC
Go to Settings > System > 

About phone. 

Tap the 

"Build number"

 7 times to activate "Developer Options."

Go back to the previous menu and tap on 

"Developer Options."

Turn on 

"USB debugging"

 and 

"OEM unlocking."

Download

 and install KingoRoot on your PC.

Connect your Android device to the PC with a USB cable.

Launch the KingoRoot app and click on the root button.

Once your device is rooted, you can disconnect it from the PC.
Features of Knox (KLMS) Android
Data Storage Protection
Knox encrypts and secures data like passwords, credit card transactions, confidential files, e.t.c.
Network Protection
Wi-Fi, cellular network, and Bluetooth can be vulnerable; Knox provides network encryption that keeps your device safe.
Specialized User Experience
Knox allows the users to hide notifications, extend screen timeout, prevent sleep mode when the device is plugged, and more. 
Automated App Deployment
Knox prevents users from uninstalling apps and changing their icon and name.
Block/allow listing
Knox allows users to access only limited URLs from particular apps and allow installation from a limited set of apps. 
Device Feature Restriction
Blocks app downloads from unknown sources.

Prevents users from using screen capture apps. 

Prevents users from using camera and microphone.

Allows disabling connectivity settings like Wi-Fi, Bluetooth, Airplane mode, GPS.

Allows disabling software update, device power off, factory reset, safe mode, etc. 

Allows disabling biometric authentication features like the fingerprint scanner and iris scanner.
Read More