Yoodley is reader-supported. When you buy through links on our site, we may earn an affiliate commission.
Gstatic has created confusion for internet users; in this article, we have explained what Gstaic is and what it does. We have also debunked some common myths related to Gstatic, so make sure you read the complete article. 
What Is Gstatic/Gstatic.com and What Does It Do?
Gstatic.com is a Web domain owned and used by Google for accessing the Gstatic server: a server where Google hosts its static content like CSS, JavaScript code, and images. The reason why Google hosts its content on that specific server is to reduce bandwidth usage and deliver the content faster. 
Subdomains Domains
Gstatic also has some subdomains, and each one is used for a specific purpose; below, we have mentioned the list of all the subdomains, and later in this article, we have talked about some of these subdomains.
accounts.gstatic.com

connectivity.gstatic.com

csi.gstatic.com

fonts.gstatic.com

metric.gstatic.com

mail.gstatic.com

maps.gstatic.com

ssl.gstatic.com
Is Gstatic a Virus/Malware?
As mentioned before, Gstatic is a server owned and used by Google, its domain and subdomains are completely safe, and they have nothing to do with viruses or malware. 
Is Gstatic a Tracker?
According to Whotracks.me, around 39.6% of internet traffic is tracked by Gstatic; as we all know, Google is a tech giant, and its products are used by billions of people. Even though the tracking share of Gstatic is increasing every month, there is no need to worry about since it's only used to deliver content and does not track your personal activity.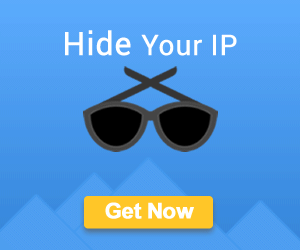 Can You Remove Gstatic?
A lot of people want to get rid of Gstatic because they think it's malware that causes various issues like annoying popups and errors, but Gstatic cannot be removed as mentioned before; it is used by multiple Google products for faster content delivery. 
If you are facing any issue related to Gstatic, don't worry; we have talked about some of them in the next section.
www.gstatic.com/generate_204 Error?
Sometimes the URL: http://www.gstatic.com/generate_204 automatically starts opening up in a new browser tab; it's usually just a blank page with "Untitled" as its title. 
A misconfigured network and unstable connection can trigger this error; the browser thinks the user has to log in to Captive portal: a webpage where the newly-connected Wi-Fi users have to enter their login information for security purposes. 
What is connectivity.gstatic.com?
The connectivity.gstatic.com is one of the subdomains of gstatic.com; it is used by Chrome and Android devices to check if a user has internet access to the network they are connected to, if not, the browser will load the captive portal login webpage, or else it will let the users access the internet.
Should I block connectivity.gstatic.com?
No, blocking the Gstatic domain or any of its subdomains is not advised; it will not cause any major issues, but as mentioned before, this subdomain is responsible for checking internet access, so we recommend you don't mess with it.
csi.gstatic.com Keeps Loading
Sometimes when users open a website on Chrome browser, they see Waiting for csi.gstatic.com… in the bottom left corner. The page does not load, and the browser keeps showing the csi.gtsatic.com URL. If you are facing this issue, you can fix it by following one of the methods mentioned below. 
1.Allow and Delete Cookies for the Page 
By clicking on the little lock next to the URL, you should be able to allow the cookies if any of the important ones are being blocked. 
You can also try deleting cookies for that specific domain, then refresh the page and check if it loads or not.
2.Change DNS Settings on Your Device
Changing Domain Name System (DNS) settings can also fix the loading issue. You can check out the guides mentioned below to figure out how to change the DNS of your device.
Final Words
Gstatic is one of those topics which are hard to cover completely, but if you have seen it in your browsing history or anywhere else, we are sure that there is nothing to worry about. However, if you have more questions, feel free to ask them in the comments sections below. 
Read More