Yoodley is reader-supported. When you buy through links on our site, we may earn an affiliate commission.
In this article, we have explained what does Carrier hub app do, and we have answered some frequently asked questions like is Carrier hub a necessary app? We have also explained the issues the app can cause and how they can be fixed. 
Carrier Hub App
Carrier hub is an Android app that allows features like Voice over Wi-Fi (VoWi-Fi) on devices operating on Sprint/T-Mobile network. According to their play store app description, Carrier hub also assists Sprint/T-Mobile's Network engineering for customer-reported service concerns. 
Currently, there are two apps available on Google Play: Carrier Hub by Sprint and Carrier Hub Magenta by T-Mobile USA. Both of them offer the same features since Sprint merged with T-Mobile on April 1, 2020. 
In some phones, the app is pre-installed, and if it's not pre-installed on yours, you may get constant notifications asking you to download the app for a better experience. If you get a notification asking you to install Carrier Hub, you can tap on it and follow the on-screen prompts to download and install it, but sometimes the app fails to download, and users keep getting the notification. 
Permissions Carrer Hub May Use
Phone

Location

Physical Activity
Issues Caused by Carrier Hub App
Battery Draining: Thousands of people have reported battery draining issues after updating or installing the Carrier hub app. There is no specific data about how the app impacts the battery but issues reported by users should be taken seriously.
High Data Consumption: Another issue reported by users is high data consumption. The app keeps running in the background, and consumes more data than most apps do.
Negative Performance: There are countless reported issues related to negative performance caused by the Carrier hub app. The most common are phone freezing and lagging.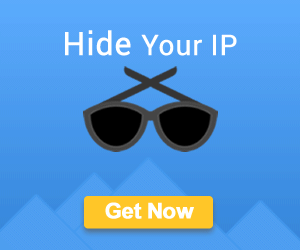 MCM Client Requests Are Processing Meaning
Mobile content management (MCM) processing request notifications is a common issue for people who have this app installed on their phone. The notification can normally be seen after restarting your phone because the phone tries to connect to cell towers; after connecting, the notifications disappear, but if you are in an area where the connection keeps dropping, you will constantly see the notification. 
Keep in mind, if the T-mobile network is completely down for maintenance, you will still see the connection request notification and will not be able to use text, call, and data services. In that case, we recommend reaching out to T-mobile for further assistance.
Carrier Hub App Not Responding
Carrier hub crashing issue is not that common, but it can be very annoying once it starts happening. There are multiple reasons why this can happen on your device. To fix it, try clearing cache from Settings > Apps > Carrier hub > Storage > Clear Cache.
If clearing cache does not help, you can force stop the app or factory reset your phone. 
Do You Need the Carrier Hub App?
As mentioned before, the Carrier hub is an app that allows important features like Voice over Wi-Fi (VoWi-Fi). If you are using T-mobile services and the app is not causing any issue, it's better to leave it alone. Some people think the Carrier hub app is a virus, but we can assure you that it's not a virus, spyware, or any kind of spy app. 
Can You UnInstall the Carrier Hub App?
In some devices, the Carrier hub comes preinstalled and does not offer an option to uninstall the app, but you can root your device or use Android Debug Bridge (ADB) to get privileged access to your phone and remove the app.
How to Disable the Carrier Hub App?
Go to 

Settings

.

Tap on 

Apps

.

Now tap on the 

Ellipsis icon

 (three vertical dots in the right corner).

Tap on 

System Apps

.

Find and tap on the 

Carrier Hub App

.

Finally, tap on the 

Disable 

icon. 
How to Uninstall the Carrier Hub App?
1) Using ADB 
Android Debug Bridge (ADB) is a tool that provides access to a Unix shell that can be used to run commands on an Android device. You can use it to remove the Carrier Hub app permanently. 
Go to Settings > System > About phone. 

Tap the build number 7 times to activate Developer Options.

Now open Developer Options; it should be available in your main settings menu. 

Once opened, Turn on USB debugging.

Download 

ADB on your PC.

Extract the ZIP file into a folder.

After extracting, open that folder.

Press and hold the shift button and right-click in a blank area.

Click on "Open Powershell window here."

Enter 

adb devices

 command.

Connect your Android device to the PC using a cable. 

Run the command 

adb shell pm uninstall --user 0 com. Sprint.ms.smf.services

 to remove the app. 
2)
Using System App Remover (Root Needed)
Download and install the System App Remover from

here

.

Launch the app, search for the Carrier Hub

, 

and

 

check the box next to it.

Tap on the uninstall button to completely remove the app.
Note: System app remover requires root access of your device; if your device is not rooted, you can read this to figure out how it's done.
How to Disallow the App From Tracking Your Data 
If you want to disallow the app from accessing usage data, like which apps you use and how often. You can go to device settings
Go to device 

Settings

.

Search 

Usage Data Access

 in the search bar.

Find and tap on the 

Carrier Hub App.

If usage access is on, turn it off using the button.
Read More